ISO/IEC 27001:2013 Information Security Management Systems
PAGE INFORMATION

NAME
GIC
COMMENT
0
VIEW
891TIME
DATE

22-01-07 11:13
CONTENT
ISO/IEC 27001:2013 Information Security Management Systems
[ Certification Information ]
ISO/IEC 27001:2013 is an international standard for about information security control system established by the ISO and the IEC. It is the most prestigious international certification standard in the field of information security, covering information security policies and physical security, and information access control. ISMS are preserving the confidentiality, integrity and availability of information by applying risk management processes and provide stakeholders with a belief that risks are properly managed. In addition, It is a shortcut to improving enterprise competitiveness by protecting enterprise information assets and client information and enhancing the value of information. It provides solutions for systematic and ongoing management of information through system standards.
[ System Certification Services from GIC
•  ISO 9001
•  ISO 14001
•  ISO 45001
•  ISO 13485
•  ISO 37001
•  ISO 37301
•  ISO/IEC 27001
•  ISO/IEC 27701
•  ISO 21001
•  ISO 22000
•  FSSC 22000
•  ISO 22716
* If you would like to check more detailed information of Management System and other services, please find the attachment.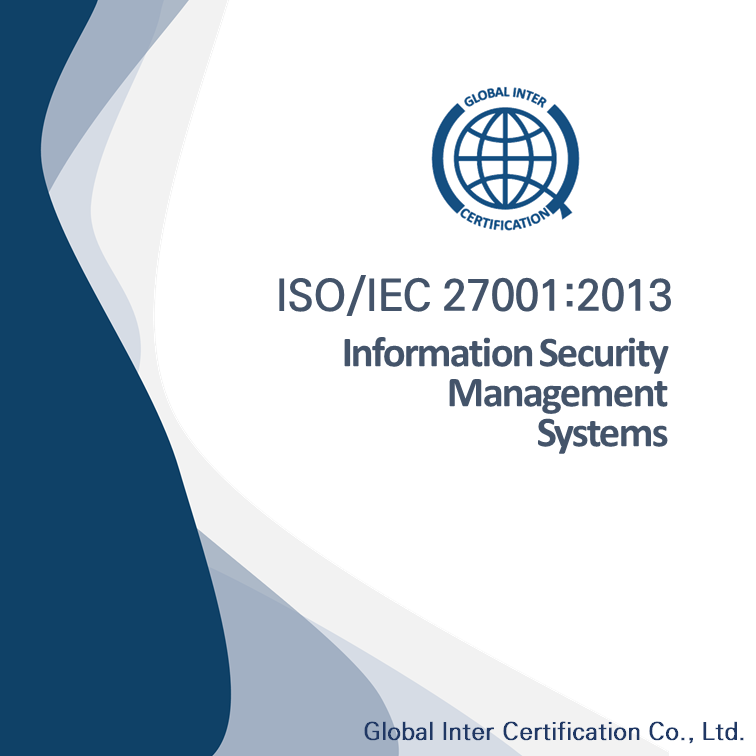 LIST OF COMMENTS
NO COMMENTS HAVE BEEN REGISTERED.